EAST LANSING, Mich. – The stimulus package signed into law this week by President Obama calls for a $7 billion upgrade of broadband services to the nation's rural areas, something that, according to a Michigan State University professor, will spur education and economic opportunities in those areas.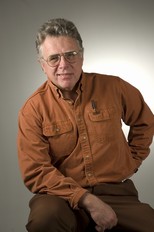 Robert LaRose is a professor of telecommunication, information studies and media. He also is co-author of a study looking at high-speed Internet use in rural areas. Courtesy photo.
A recently released study by Robert LaRose, professor of telecommunications, information studies and media, and two colleagues found that when offered high-speed Internet, those living in rural communities tended to take advantage.
According to the research, "high-speed access through public schools and libraries increased dramatically," LaRose said. "Home broadband users were more likely than others to plan to take continuing education courses or start new businesses online."
"As America attempts to dig itself out of an economic slump and retool its work force, broadband Internet connections have an important role to play since access to online courses is a leading reason to have high-speed Internet access," said Sharon Strover, a University of Texas researcher who collaborated on the project.
The research project surveyed more than 3,000 people living in rural areas of Michigan, Texas and Kentucky. The Michigan site was Huron County, where high-speed Internet access in the home has more than doubled during the years of the study.
The study traced the adoption of high-speed Internet connections between 2005 and 2008 in the four communities that received broadband Internet grants from the federal Rural Utilities Service.
"What we found," LaRose said, "was that the adoption of broadband Internet connections increased in three of the four communities, overcoming the unfavorable demography of rural communities that critics of broadband development claim explains the urban-rural broadband gap."
However, the digital divide closed and rural broadband penetration matched that of urban residents only where the infrastructure grants were coupled with community-based efforts to promote the effective use of broadband by rural residents.
"Just providing broadband pipes isn't enough," LaRose said. "More rural residents need to learn about the benefits of high-speed service."
Other study findings included:
• In Kentucky, the "Connect Kentucky" program closed digital divides between young and old and better-educated and less-educated residents.
• Social uses of the Internet increased, leading to higher levels of community satisfaction and attachment, and, ultimately, lower intentions to relocate away from rural communities.
Participating in the project were the University of Louisville and the University of Texas, Austin. Funding for the project came from the U.S. Department of Agriculture.
The Full Report